Thank you for requesting a copy of our report

The report will be emailed to you directly
Please check that your email provider recognizes @hays.com as a safe sender, otherwise the email may be blocked or placed in your junk folder.
Want to stay up-to-date on the latest reports, free webinars, career and hiring advice, and blogs?
It's easy, follow us today.
US Additional Resources_right hand
Interested in additional resources?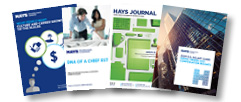 From salary guides, to blogs, career advice and more - we've got it.