Your guide to a succesful interview: Download now
2 mins | Hays Recruitment | Report | Interview advice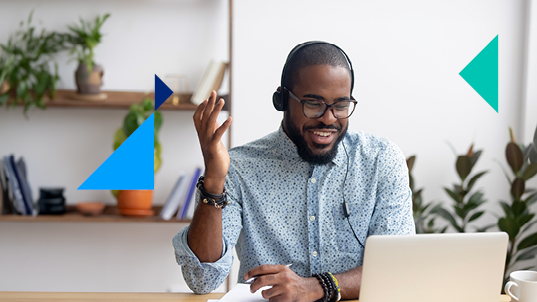 You've landed a job interview, so what's next?
To help you through this phase of the job search, our recruiting experts have compiled their expertise from years of interview experieince, breaking it down into three parts. In this Interivew Guide, you'll find advice to ensure your interview is a success – whether it's taking place in-person, remotely, or on a phone call.
Our complete guide features preparation tips, how to effectively answer job interview questions, and more.
What's in the Interview Guide?
Part 1 - Before the interview:
Your pre-interview to do list including the four things you need to speak to your recruiter about. Hint - research
How to introduce yourself
How to answer frequently asked job interview questions
Importance of the STAR Technique
How to explain gaps on your resume
Questions to ask the interviewer (hiring manager)
Arranging time off with your current employer
Part 2 - On the day of the interview:
This part of the guide help prepare you for what to do on the day of your interview.
How to make the best first impression
Building rapport with your interviewer
What to do in the event that your mind goes blank
Part 3 - After your interview:
Your first job interview with a company is for you just as much as it is for the employer.
Checklist of dos and don'ts while you wait to hear back from your recruiter/interviewer
How to appropriately follow up
Signs your interview went well
Questions to ask yourself to answer"Is the job right for you?"
How to prepare if you've been selected for a second interview or skills test
Nail your next job interview with our step-by-step guide to success today.