Interview Guide
| David Brown | Report | Resumes & cover letters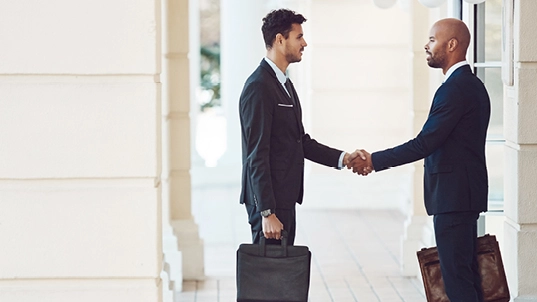 You've landed a job interview, so what's next? To help you through this phase of the job search, our recruiting experts have created a complete guide filled with job interview tips.
In this guide, you'll find advice to ensure your interview is a success – whether it's taking place in-person, over video chat or on a phone call. Our complete guide features preparation tips, how to effectively answer job interview questions, and more.

What you'll uncover inside:
Section 1: Before the interview – You'll find your pre-interview to do list and the four things you need to speak to your recruiter about to get interview-ready here. We also go over how to introduce yourself and answer frequently asked job interview questions in this section.
Section 2: On the day of the interview – This part of the guide help prepare you for what to do on the day of your interview. This includes how to make the best first impression, building rapport with your interviewer and what to do in the event that your mind goes blank.
Section 3: After your interview – There are several dos and don'ts to follow while you wait to hear back from your recruiter or interviewer. In this section, we delve into your next steps, such as how to appropriately follow up, signs your interview went well, and how to prepare if you've been selected for a second interview.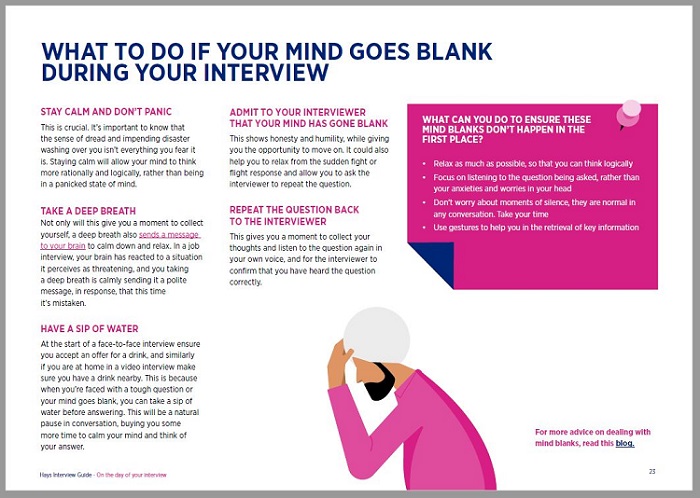 About this author
David Brown, Americas President, Chief Executive Officer USA
David, a 21-year veteran of the staffing business, has been in charge of overseeing all US operations for Hays since 2018. Prior to leading Hays US, David held a number of positions in sales, sales management, and senior management. With his wife and three children, David resides in Atlanta and actively supports a number of regional non-profit organizations.