Official Recruitment Partner

Of Manchester City FC
Hays became the Official Recruitment Partner of Manchester City in 2013, renewing the agreement for the first time in 2016 and in April 2019 proudly renewing until 2023. Over the past seven years, Hays has extended the relationship with the City Football Group to become the Official Recruitment Partner of the New York City FC in 2015, as well as the Manchester City women's team in 2017 and more recently with the Japanese team, Yokohama F. Marinos.
As the leader of the recruitment industry, Hays has helped the Club build a winning team outside the field, including hiring roles in the Legal, Financial, Human Resources, Commercial, Marketing and Communications teams at its offices in Manchester, London, New York and Singapore.
Throughout our time as an Official Recruitment Partner, Hays and Manchester City have explored the parallels between the world of work and elite sports.
This collaboration has formed a partnership, with a strong focus on leadership, development, exploration and understanding of the essential ingredients to build a high performance team.
US Mancity FC_promo blocks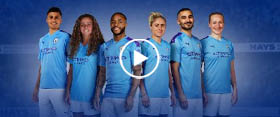 Behind Every Goal
We spoke to Man City players on the goals people work towards every day in their careers and the devotion it takes.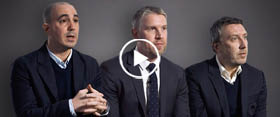 Meet the leaders of Man City
Discover their career journeys including words of advice and lessons learned along the way.
Omar Berrada, Chief Operating Officer
Danny Wilson, Operations Director