US DNA of a VP of Construction
DNA of a VP of Construction


Hays DNA of a VP of Construction provides insights and advice from those who have already been successful in forging a leading career in construction.

Discover secrets to success and lessons learned from directors and the VPs of leading construction firms and contractors across multiple sectors including commercial, infrastructure and residential just to name a few, to help you plan your career path and build successful teams.
---
Watch the Webinar
In our webinar you will learn:
✔ What is the most important aspect of a VP's role?
✔ What are the key technical skills needed?
✔ What are the most important soft skills required to lead?
Featured Speaker: Hear from Bernard M. Markstein, Chief Economist, Markstein Advisors, on the health of the economy, with attention to the state of the labor market and skills shortages, and the impact on the future of the industry.
---
Interviews with construction leaders
US DNA VP Construction form_right hand
US Additional Resources_right hand
Interested in additional resources?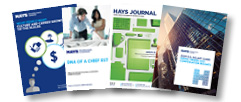 From salary guides, to blogs, career advice and more - we've got it.