Hays PLC acquires 80% of US specialist IT staffer Veredus Corp.

December 2014 - Hays plc ("Hays"), the leading global specialist recruitment company, has acquired 80% of Veredus Corp., on a cash free / debt free basis.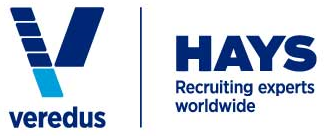 Hays plc ("Hays"), the leading global specialist recruitment company, has acquired 80% of Veredus Corp., on a cash free / debt free basis. The remaining 20% of equity in Veredus will be retained by the selling shareholders, all of whom will continue in their senior leadership roles within the Hays USA business.
Hays has the option to acquire the remaining 20% from the selling shareholders. This option is first available for exercise in March 2018, at a pre-determined multiple of earnings, and is subject to a cap.

About Veredus Corp
Veredus is a pure-play IT staffing company that generates c.85% of its net fees from contracting and temporary assignments and c.15% from Perm placements. Established in 2001, it is headquartered in Tampa, Florida, with 10 offices focused in the South East and Mid-West of the USA. It has 150 employees and over 800 contractors currently active on assignments with a broad range of clients, and in the last year made placements across 30 states.

Veredus has a high quality, experienced leadership team, who will retain a 20% ownership in the equity of the business for the next three years, and are committed to driving continued long-term success for their business, employees, candidates and clients as part of the Hays Group. Veredus made an adjusted EBITDA in the year ended June 2014 of c.$6.7m. After taking account of deal associated costs which, in line with accounting rules, will be 100% expensed in the year, it is expected that the transaction will have a minimal impact on the Hays Group's earnings for the year to June 2015.

Commenting on the transaction Dan Rodriguez, Veredus Chief Executive Officer said: "Veredus is very pleased to become Hays' partner in the US market. The opportunity to partner with the global leader in specialist recruitment is exciting to us all. It provides Veredus with an opportunity to compete on an even playing field with the largest staffing firms in the US. Starting immediately, we will focus on growing and expanding our existing technology flex and perm placement operations. Later, we will introduce new placement specialisms into our branch network. We will leverage the Hays infrastructure and their position as the most followed recruitment company on LinkedIn, to better serve our clients and candidates. As always, our goal is nothing less than world class customer service. Finally, the partnership creates tremendous career opportunities for our internal staff. I look forward to leading the combined Veredus/Hays entity in the US. I am confident great things are ahead."

John Faraguna, Hays North America President said:
"This is an exciting time for our business. The US is the largest and most attractive recruitment market in the world. Since entering the US market in late 2010, the Hays business has rapidly expanded, providing specialist recruitment services in the Life Sciences, Oil & Gas, IT and Construction & Property sectors, with offices in New York and Houston. The Veredus business model is complementary to ours in the US with little or no overlap in services or markets/cities served. It brings great potential in terms of shared client opportunities and a network of offices in 10 cities, operating in 30 states, where Hays is not currently present. This presents a real opportunity to accelerate our growth in this key market."

ENQUIRIES
Hays plc
David Walker Head of Investor Relations + 44 (0) 20 7383 2266
Press enquiries
Christopher Wood | Account Director
Media Profile
christopher.wood@mediaprofile.com
1-416-342-1807

HAYS GROUP OVERVIEW
Hays has 8,237 employees in 237 offices across 33 countries. In many of our global markets, the vast majority of professional and skilled recruitment is still done in-house, with minimal outsourcing to recruitment agencies which presents substantial long-term structural growth opportunities. This has been a key driver of the rapid diversification and internationalisation of the Group, with the international business representing 66% of the Group's net fees as at 30 June 2014, compared with just over 20% 10 years ago.

Our 5,357 consultants work in a broad range of sectors with no sector specialism representing more than 17% of Group net fees. While Accountancy & Finance, Construction & Property and IT represent 49% of Group net fees, our expertise across 20 professional and skilled recruitment specialisms gives us opportunities to rapidly develop newer markets by replicating these long-established, existing areas of expertise.
In addition to this international and sectoral diversification, the Group's net fees are generated 59% from temporary and 41% permanent placement markets, and this balance gives our business model relative resilience.

This well diversified business model continues to be a key driver of the Group's financial performance.