US What People Want Report 2017
What People Want Report

Get your copy

Get your copy of our brand new report to find out what to prioritize and consider to find, secure, and keep the employees you need.
From salary, career growth, company culture and benefits, all come into play in an effective recruitment strategy as an Employer of Choice and ensuring your team is engaged.
Not convinced? Here are a few key findings:
71% of respondents would take a pay cut for their ideal job
81% of respondents are open to new job opportunities
47% of active jobseekers are leaving their job because of company culture
12% Are very satisfied in their current role
About
Findings were comprised from a survey of over 2,000 professionals across the US in August 2017 on what factors they considered most important for their career as well as motivations. This report examines differences across eight states, from Texas to New York, as well as deep dive into Accounting & Finance, Construction, Information Technology, and Life Sciences.
US Additional Resources_right hand
Interested in additional resources?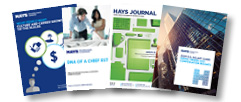 From salary guides, to blogs, career advice and more - we've got it.