Infographic - Return to Work
Survey reveals impact of COVID-19 on businesses

Infographic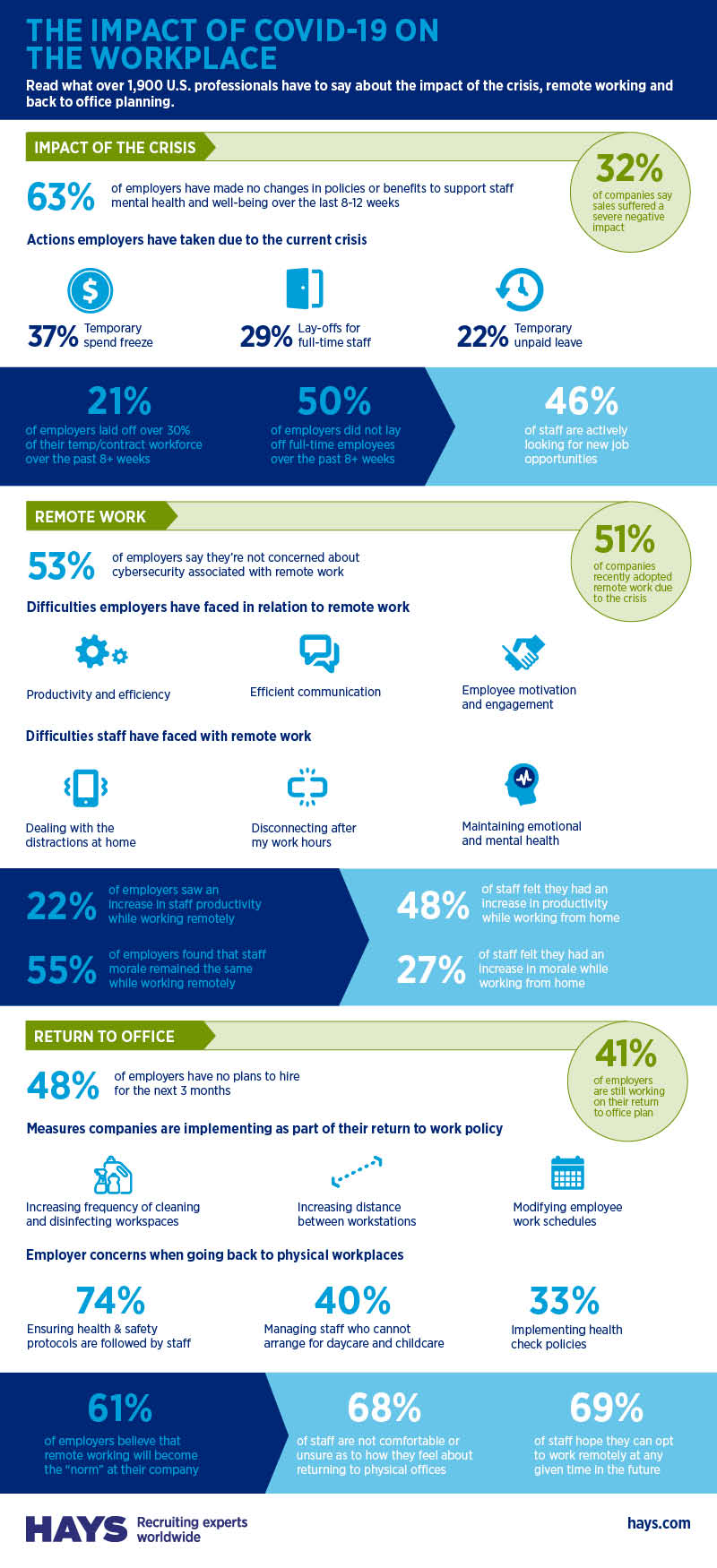 Share this Image On Your Site
These finding are based on a survey conducted from May 12th to May 25th 2020 with a representative sample of n= 1,902. The survey was conducted online in English and has a two per cent margin of error with 95% confidence level.
Tweet
US Employer Contact Us form_right hand
Let us help you
Fill in the form below and a recruiting expert will be in touch to discuss.