US IT_Cyber Security client_main
Cyber Security staffing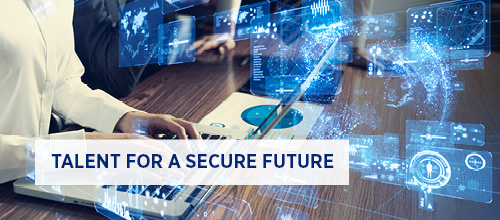 In response to a continuously evolving cyber landscape and increasing awareness from employers of the threats and data breaches they face, our highly specialized team are experts in recruiting cyber security professionals.
We recruit temporary, contract and permanent professionals across a range of cyber security areas, including identity, privileged and access management, governance, risk and compliance, security operations, application/cloud security, incident response, pen testing, DevSecOps, architecture.
US IT_Cyber Security client_sub_why hays


Our cyber security recruiting experts have the in-depth knowledge to find the skilled professionals you require for your critical roles.
Our people have built an elite network by sourcing and engaging with high quality candidates. Through our strong presence in local community groups, our team is able to deepen their expertise and continue to grow our network. With our recruiting expertise combined with deep industry knowledge, we deliver end-to-end support for clients.
Our
process
increases speed to hire. We establish key timeframes to accelerate the hiring process, so that you can interview the top-tier candidates as quickly as possible. From initial point of contact to an accepted job offer, we will secure the right cyber security professionals in less than three weeks. We offer a dedicated recruiting team experienced in
volume hiring
, to secure the best talent in the shortest amount of time.
Our
insights
are the foundation of our Hays reports. Our annual
Salary Guide
report provides a comprehensive list of salaries for cyber security roles to help understand salary trends and determine your hiring budget. Our recruiters use market mapping to provide insights into the hot spot areas so that you can maintain a competitive position in the security market.
Our brand opens doors for our clients to attract the best cyber security talent and reach the widest potential audience of relevant high quality candidates.

US Cyber Security client_promo blocks
Top roles we recruit for:
Director, VP & CISO executive search
Incident Response (Analyst – Lead)
Penetration Tester
DevSecOps Engineer
IAM Engineer
Security Analyst
Security Engineer (SecOps)
Digital Forensics Engineer
Exclusive partnerships

US Cyber Security employers_client testimonials
Hear from our trusted clients
---

---

US IT Employer contact us form_Right hand
Let us help you in IT
Enter your email address below and a recruiting expert will be in contact to discuss your IT needs.