US Architecture Client_main
Architecture staffing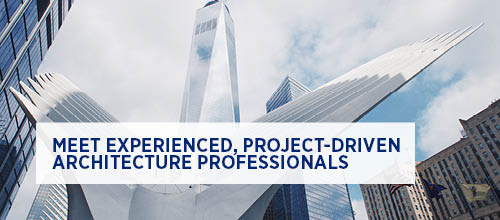 Your employees require a unique intersection of hard and soft skills to succeed in their roles. Hays has Architecture recruiters across the country who understand your market and connect with candidates looking for full-time, temporary, and contract roles. We'll source the people with the design experience, analytical skills, and educational background to get the job done. Budgetary concerns? Temp workers or contractors do not go on our clients' permanent headcount. There is no employment risk as Hays takes care of all 'on costs'.
US Architecture Client_sub_why hays

Our dedicated Architecture recruiters build relationships, not contact lists. Our consultants take the time to meet with our candidates to build a local relationship with a local market knowledge. They understand the strengths of different professionals in areas like project management, concept and design (CAD, Revit, etc.), contract documentation, budgeting and client services. Meet candidates with impressive skills both on and off paper.

Get in touch with a recruiting expert
US Architecture Client_sub_top roles
Top roles

Architects
Interior Designers
Drafting / Auto CAD / Revit
Project Managers

BIM Managers
Business Development
VP / Director
Awards


US Employer Contact Us form_right hand
Let us help you
Fill in the form below and a recruiting expert will be in touch to discuss.